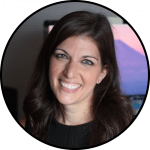 JESSICA BROWN | PRESIDENT & CO-FOUNDER, JOY RIOT MARKETING AGENCY
Jessica Brown is the President & Co-Founder of advertising agency, Joy Riot. Her strategic approach has launched award-winning, international campaigns for a variety of brands including Hyatt, Lenovo, Hickey Freeman, Playskool, The National Association for Music Education, and TIMEX, to name a few. She graduated high school in Tokyo and earned her BBA from The George Washington University, where she concentrated in Marketing and International Business, and also earned the International Advertising Association's Diploma in Marketing Communications.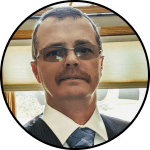 RICKEY CLARK | DIRECTOR OF TRANSPORTATION SERVICES, FMCSA COMPLIANCE & SAFETY CERTIFICATIONS
Rickey assists customers with mock audits, office and driver training. He is an expert witness in the case of an accident. Also, Rickey works one-on-one with smaller fleets in getting up to date and compliant with the changing rules. Prior to joining Pedigree Technologies he attended the University of Texas for a degree in Animal Science, and has seen the world while serving in the US Navy (spoiler the world is mostly water), and sat on both sides of the desk in the transportation world.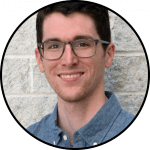 JUSTIN CLEVELAND | MANAGER OF CORPORATE PARTNERSHIPS, CORNELL LAB OF ORNITHOLOGY
Justin manages the relationships between the Cornell Lab and their partners in the private sector. Instead of a "one size fits all" approach, we tailor each sponsorship to the needs of the partner in order to create a mutually beneficial relationship. He works closely with their corporate sponsors to generate support for programming, engagement opportunities for the Cornell Lab community, and to spread the joy of birds to whole new audiences.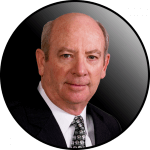 MICHAEL KRUEGER | THE MONEY FARM
Mr. Krueger held various management positions with Cargill, Inc., from 1974 to 1982, including country elevator management and spring wheat and durum merchandising. He founded two grain marketing consulting companies after leaving Cargill, Agri-Mark and the Money Farm. Mr. Krueger was also a senior analyst for World Perspectives, a Washington based international agricultural consulting company. He has traveled extensively internationally as a speaker at various farm and grain industry meetings and seminars at locations in the Middle East, Southeast Asia, Australia, Africa and Latin America. Mr. Krueger served on the Board of Directors of the Minneapolis Grain Exchange and is a licensed commodity broker. He resides in Fargo, ND, USA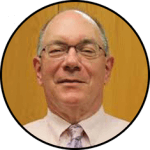 CHRIS KUEHL | MANAGING DIRECTOR, ARMADA CORPORATE INTELLIGENCE
Dr. Chris Kuehl is a Managing Director of Armada Corporate Intelligence. He provides forecasts and strategic guidance for a wide variety of corporate clients around the world. He is the chief economist for several national and international organizations – Fabricators and Manufacturers Association, National Association of Credit Management, American Supply Association, Chemical Coaters Association International and others. He is the economic analyst for several state accounting societies – Missouri, Kentucky, Tennessee, Kansas, North Carolina, Minnesota, Oklahoma and others. Prior to starting Armada in 1999 he was a professor of economics and finance for 15 years – teaching in the US, Hungary, Russia, Estonia, Singapore and Taiwan. He holds advanced degrees in economics, Soviet studies and East Asian studies. Chris is the author of Business Intelligence Briefs and contributes to the Black Owl Report - both publications from Armada. He is also responsible for the Credit Manager's Index from NACM and Fabrinomics from the FMA.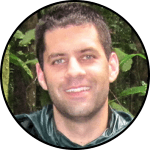 BRYAN LENZ | COLLISIONS CAMPAIGN MANAGER, AMERICAN BIRD CONSERVANCY
As Collisions Campaign Manager, Bryan's goal is to reduce the collision threat that the built environment, especially glass, poses to birds. To be successful, Bryan has to work on numerous fronts, including research, design, legislation, building code, education, outreach, and marketing. The target audience includes just about everyone – elected officials, private citizens, public employees, architects, corporations, universities, and anyone else who has the power to influence the design of new buildings or the operation of existing buildings (including homes).
Bryan joined ABC after working as the Director of community conservation program Bird City Wisconsin and as the Chief Scientist at the Western Great Lakes Bird & Bat Observatory. He has also played a critical role in the development of the Midwest Migration Network. Bryan is interested in using education, research, design, technology, and legislation to reduce threats to birds and build greener communities. A birder since his early teens, Bryan's undergraduate studies at the University of Wisconsin-Madison led him to graduate work studying primate behavior and ecology in Latin America. Bryan was awarded a M.Sc. in Primate Conservation from Oxford Brookes University and later attended Tulane University in New Orleans for an M.A. and Ph.D. in Physical (Biological) Anthropology where he examined the impacts of cattle ranching on a community of primates in the central Amazon. Bryan bird-watched his way through primatology field work in Belize, Peru, Costa Rica, and his dissertation work in Brazil before officially switching his career path from monkeys to birds.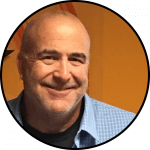 ROBERT MANN | OWNER & PRESIDENT, ALL STAR TRADING
Rob is currently in his eighteenth year with All Star Trading and his twenty-ninth year over all in the cash Commodities market. Cutting his teeth as a floor trader at the Chicago Board of Trade and Chicago Mercantile Exchange for eight years prior to moving to the cash side of the business. His company All Star Trading has been supplying feed  ingredients to the Bird Food, Pet Food and live stock industry since he and his partner founded AST in 2002. They offer a wide variety of feed ingredients including conventional and especially are known as experts in the organic commodities industry. ​He has been active in the WBFI as a member, director on the board, Treasurer of the WBFI and as a Trustee on the Research Foundation of the WBFI for over the past 20 years. He holds a Bachelor of Science degree from the University of Wisconsin in Agricultural  Economics.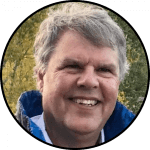 MAT POPE | MANAGER & CO-OWNER, NUTS FOR WILDLIFE
Mat is currently in his fiftieth year of association with the peanut industry.  He has been in all sectors of the business from growing, shelling, manufacturing to now feed production.  His company, Nuts for Wildlife, processes peanuts, tree nuts, and seeds through cleaning, roasting, blanching, chopping, blending, and bagging for the wild bird industry.  Mat has served as President of the Virginia-Carolina Shellers Association, and on the boards of the Peanut Administrative Committee and the National Peanut Council.  He has acquired over 35 peanut, pecan, and almond manufacturers for other nut companies, and has been highly active in advising companies on strategic growth. Mat holds a BA degree from The University of Richmond and a JD degree from the Marshall-Wythe School of Law at the College of William & Mary; and is a member of the Virginia State Bar. Prior to his full time attention to the nut industry, he was a prosecutor for The Commonwealth of Virginia, and has served as President of the Virginia Public Safety Foundation.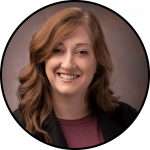 CHRISTY STABBER | EXECUTIVE DIRECTOR, NATIONAL HUMAN RESOURCES ASSOCIATION
Christy studied at the Beacon School of Business through USD.  She is a National and Local Black Hills Chapter member of the Society of Human Resource Management. She brings over 10 years' experience as an HR Manager to the Nonprofit Resources team and has successfully juggled the full management of 5 companies at once.   Christy is a devoted mother of four with a strong work ethic and dedication to helping the people around her.  As a retail/inventory manager for 6 years, and an Office Manager for the next 10, she has well-honed multi-tasking and interpersonal skills.  She knows every aspect of running an enterprise, from day to day operation to preparing information for the compilation report, and everything in between.  In her free time, you will find her in a bleacher or next to a field volunteering her advice, much to the Coaches dismay.  She's a world-class mother and values her friends and family above all.   She's got a great sense of humor, loves adventure, and her favorite pass time is nagging teenagers to do their homework.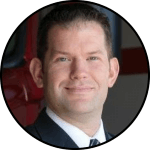 JIM STOCKELAND | PRESIDENT, BRITTON TRANSPORT
Jim Stockeland has served as President of Britton Transport (a Bison Transport, Winnipeg, Manitoba owned U.S. entity) since 2012. Prior to his role at Britton, he served in executive leadership roles with several family owned trucking companies based in North Dakota. Uniquely enough Jim got his start in truckload transportation as a corporate pilot for Can Am Express. Jim has a passion for building teams, a love of numbers, an eye for details and an overall operational mindset. He enjoys participating in mentorship activities and seeing the results that come from those efforts. Those he connects with most are often encouraged with statements like "Example is not the main thing in influencing others….It's the only thing!" In addition to his role at Britton, Jim serves on the board of the North Dakota Motor Carriers Association and is an active member in other national Trucking associations. When time allows, he loves to golf, hunt and travel with his family . He and his wife Ciara have two children, Harrison and Isabella and a Great Pyrenees named Bentley.
TUESDAY, NOV. 13
WEDNESDAY, NOV. 14
2019 ANNUAL MEETING SPONSORS
THANK YOU FOR YOUR CONTINUED SUPPORT!
We greatly appreciate the support of those who have committed to sponsoring this year's annual meeting.
​Click the headings below to learn more about each sponsor.
PLATINUM SPONSORS | $1,350