Shop local to find all you need to make your home a sanctuary for birds. Enter your zip and we'll show you WBFI member products and retailers closest to you!
Search
Join the Flock! WBFI is the only trade association that represents businesses that are in the wild bird feeding industry. Learn the ways membership can benefit you.
Learn More
Explore the most current resources from the WBFI on best feeding practices, consumer research, videos, and more! Join as a member to unlock access to all materials.
Learn More
WBFI Annual Meeting- Registation is Open!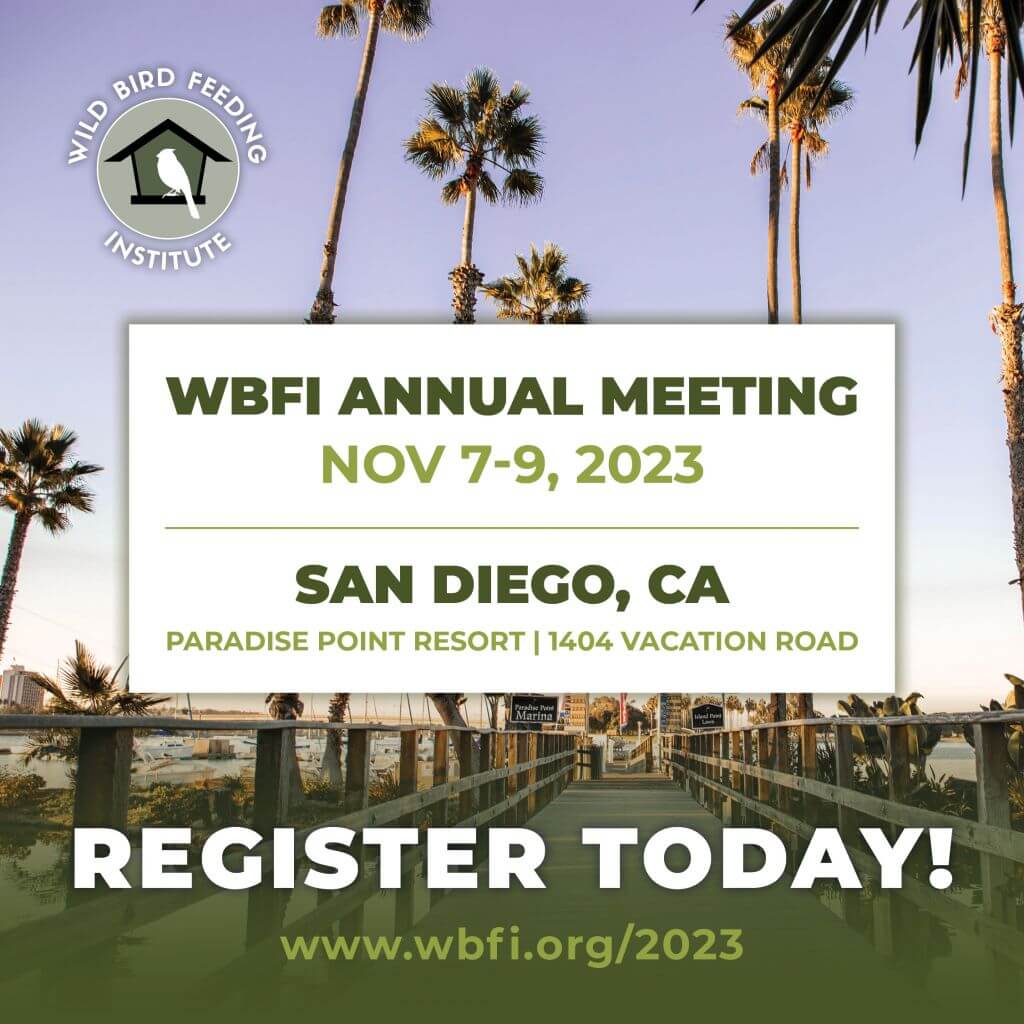 WHO: WBFI Members & Nonmembers
WHEN: November 7-9, 2023
WHERE: Paradise Point Resort in San Diego, CA
This is a perfect opportunity to connect with future customers and like-minded individuals to elevate your position in a growing industry.
Paradise Point is tucked away on gentle Mission Bay in the heart of San Diego and features comfortable bungalow-style guestrooms right on one mile of sandy beach with five swimming pools, beach bonfire pits, a marina, five dining venues, an award-winning spa, and endless recreation options.
Don't miss this exclusive opportunity!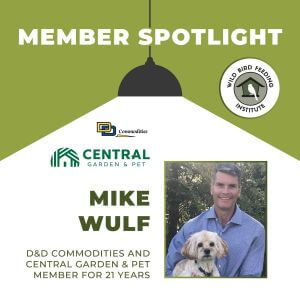 WBFI Member Spolight – Mike Wulf D&D Commodities has been making wild bird food for 26 years and has been a member of the Wild Bird Feeding Institute since the early years. Former WBFI president, and board and committee member, Mike Wulf, was with D&D Commodities and WBFI for 21 years. Mike stated, "For many…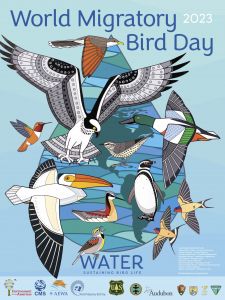 World Migratory Bird Day 2023 Mark your calendars! The dates for World Migratory Bird Day 2023 are May 13th in Canada and the US, and October 14th in Mexico, Central and South America, and the Caribbean. World Migratory Bird Day is a global campaign dedicated to increasing awareness and cooperation among countries in order to ensure the conservation of…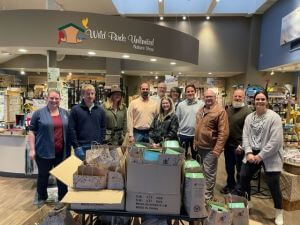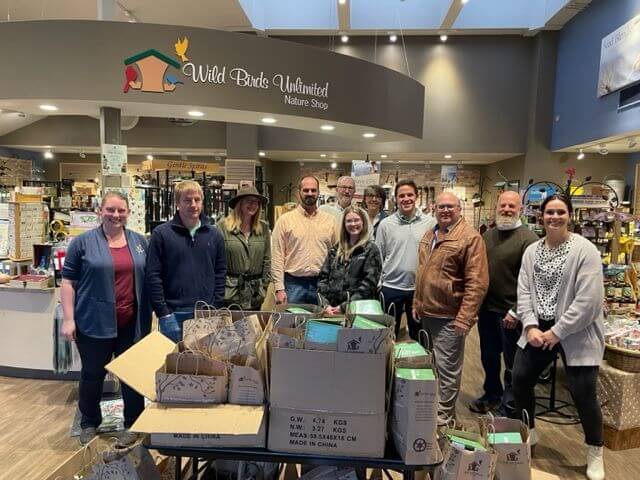 WBFI Spring Meeting Success WBFI packed as much as they could into two short days for the Spring Meeting! There is something about in-person meetings, especially when most communication is online, that does the soul (organization) good. The event started on Monday, April 24th with a Next BIG Committee Meeting followed by a Board of…
Wild Bird Feeding Institute has created resources to promote proper feeding practices for bird-feeding hobbyists and members. Learn about how you can promote smart practices such as properly cleaning your feeders to help prevent the spread of disease:
Members of WBFI have access to an exclusive info hub of resources including the latest research on best feeding practices and additional assets that can be customized for your business.
The Wild Bird Feeding Institute's (WBFI) marketing campaign, #FeedTheBirds is an ongoing marketing initiative to highlight the benefits of the birds feeding hobby.
This campaign focuses on the mental health benefits of bird feeding. Several studies prove birds help lower stress, anxiety, and depression. With technology becoming more pervasive, and society's concern with mental wellness, we think interacting with birds is a natural remedy.
GET STARTED HERE WITH FEEDING RESOURCES:
Read More

The only central network of organizations supporting the Wild Bird Feeding Industry.