Shop local to find all you need to make your home a sanctuary for birds. Enter your zip and we'll show you WBFI member products and retailers closest to you!
Search
Join the Flock! WBFI is the only trade association that represents businesses that are in the wild bird feeding industry. Learn the ways membership can benefit you.
Learn More
Explore the most current resources from the WBFI on best feeding practices, consumer research, videos, and more! Join as a member to unlock access to all materials.
Learn More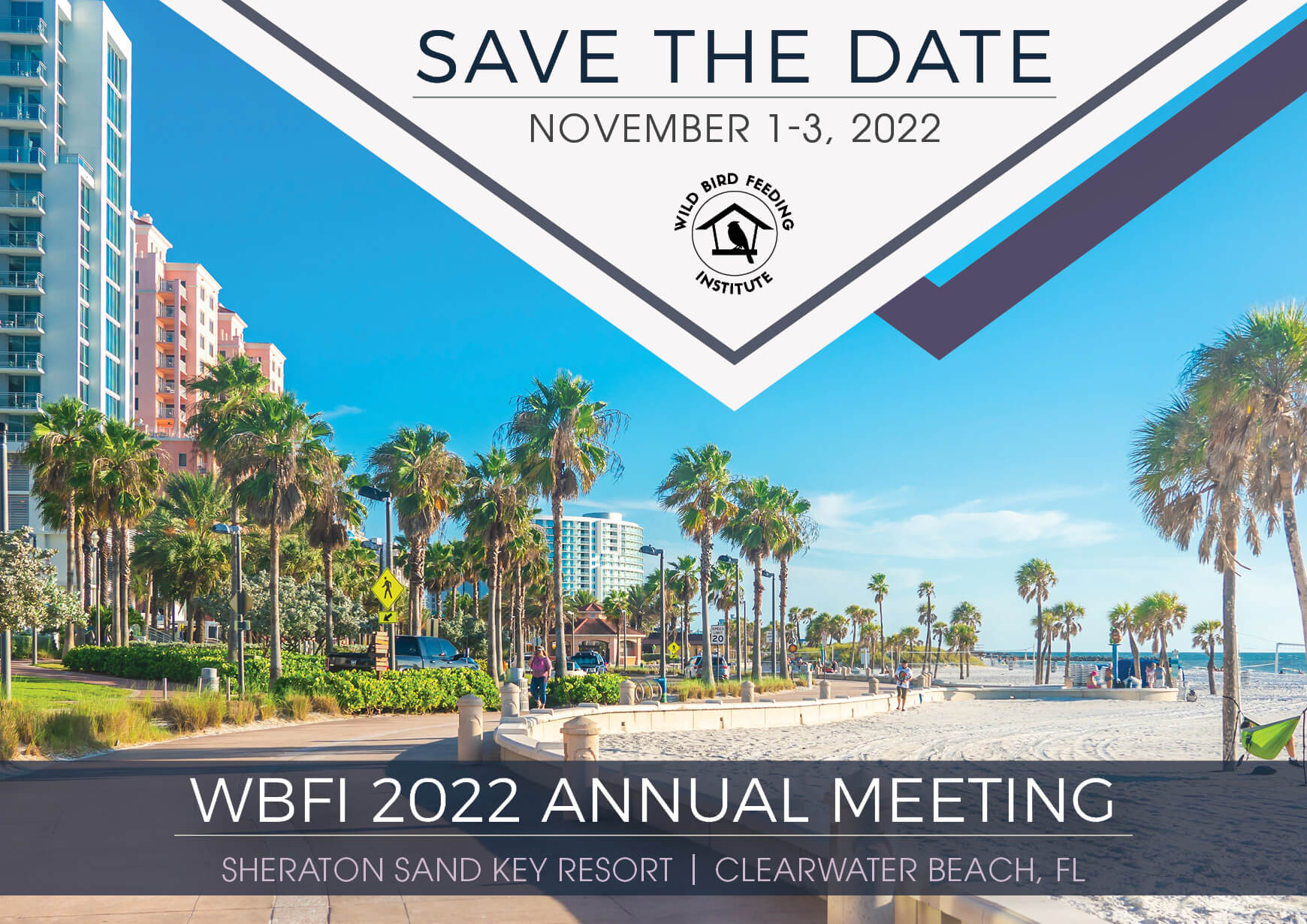 WBFI Annual Meeting
Join us on the white sand beaches of Clearwater Beach, Florida for the 2022 WBFI Annual Meeting, November 1-3 at the Sheraton Sand Key Resort! Enjoy the beautiful outdoor pool and ocean-front accommodations while you connect face-to-face with leading experts and businesses within the wild bird feeding industry.
Book your room in the WBFI block and enjoy the vacation-worthy resort and the convenience of staying onsite where all the action is happening.
Sheraton Sand Key Resort: 1160 Gulf Blvd. Clearwater Beach, FL
The only central network of organizations supporting the Wild Bird Feeding Industry.
The Wild Bird Feeding Institute's (WBFI) marketing campaign, #FeedTheBirds is an ongoing marketing initiative to highlight the benefits of the birds feeding hobby.
This campaign focuses on the mental health benefits of bird feeding. Several studies prove birds help lower stress, anxiety, and depression. With technology becoming more pervasive, and society's concern with mental wellness, we think interacting with birds is a natural remedy.
GET STARTED HERE WITH FEEDING RESOURCES:
Read More


INTERESTED IN FREE BIRD FEEDING SUPPLIES? 
Please complete this form if you want to create content in exchange for receiving WBFI member products in time for migration season! Content Ambassadors will also be able to access our webinar series, group forum for Q&A on bird feeding, and promotion on WBFI & member social channels!
Please complete the form by August 26, 2022!
Want to donate bird feeding products?
WBFI Members are encouraged to participate by sending a variety of bird seeds, feeders, feeder products, educational materials, and accessories to ambassadors. WBFI will help you coordinate shipping. In exchange for these efforts, you can receive content to share on their page and get feedback from ambassadors on their products!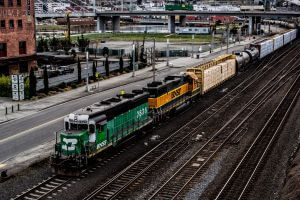 Threat of Supply Chain Interruption Due to Potential Freight Rail Strike Supply Chain Interruption Threat Due to Freight Rail Strike U.S. Government officials are currently working to avoid freight railroad workers going on strike this Friday, September 16th, due to the failure of rail companies and unions to reach an agreement. About 125,000 workers could…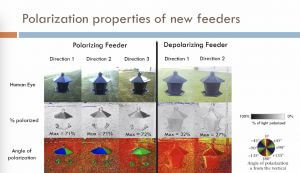 Polarized Light for Better Bird Feeding The Wild Bird Feeding Institute is pleased to announce the results of a groundbreaking new study with Dr. Bruce Robertson at Bard College on bird vision. The WBFI Research Foundation supported a pilot study determining that birds are actively using polarized light to locate food sources, and that polarized…
Avian Flu cases have dropped significantly in both wild and domestic birds. Cases are spread across multiple states, with only 6 events in May for wild birds in the US (~500 individuals of mostly Snow Goose). The last end date for an AIV event was two weeks ago. Canada has had more positive events, but…