Polarized Light for Better Bird Feeding
The Wild Bird Feeding Institute is pleased to announce the results of a groundbreaking new study with Dr. Bruce Robertson at Bard College on bird vision. The WBFI Research Foundation supported a pilot study determining that birds are actively using polarized light to locate food sources, and that polarized light has huge potential to be an important new technology in the bird feeding industry. The pilot study results confirmed Dr. Robertson's hypothesis that birds could see polarized light, and we're using it to find food.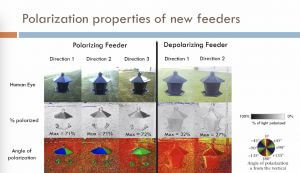 Dr. Robertson has discovered the benefits of using polarized light to attract many more species and more individual birds. Polarized light proves to:
Attract over 200% more birds to feeders
Attract up to 70% more species to feeders within 24 hours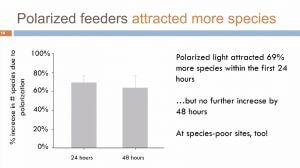 But more research is needed! As a WBFI member, your voluntary contribution to the WBFI Research Foundation helps support phase 2 of the study.
Join us for an exclusive members-only webinar for WBFI members on June 20th at 11:00 AM. Save your seat here! If you cannot join us live, you can register to be sent the recording after the webinar.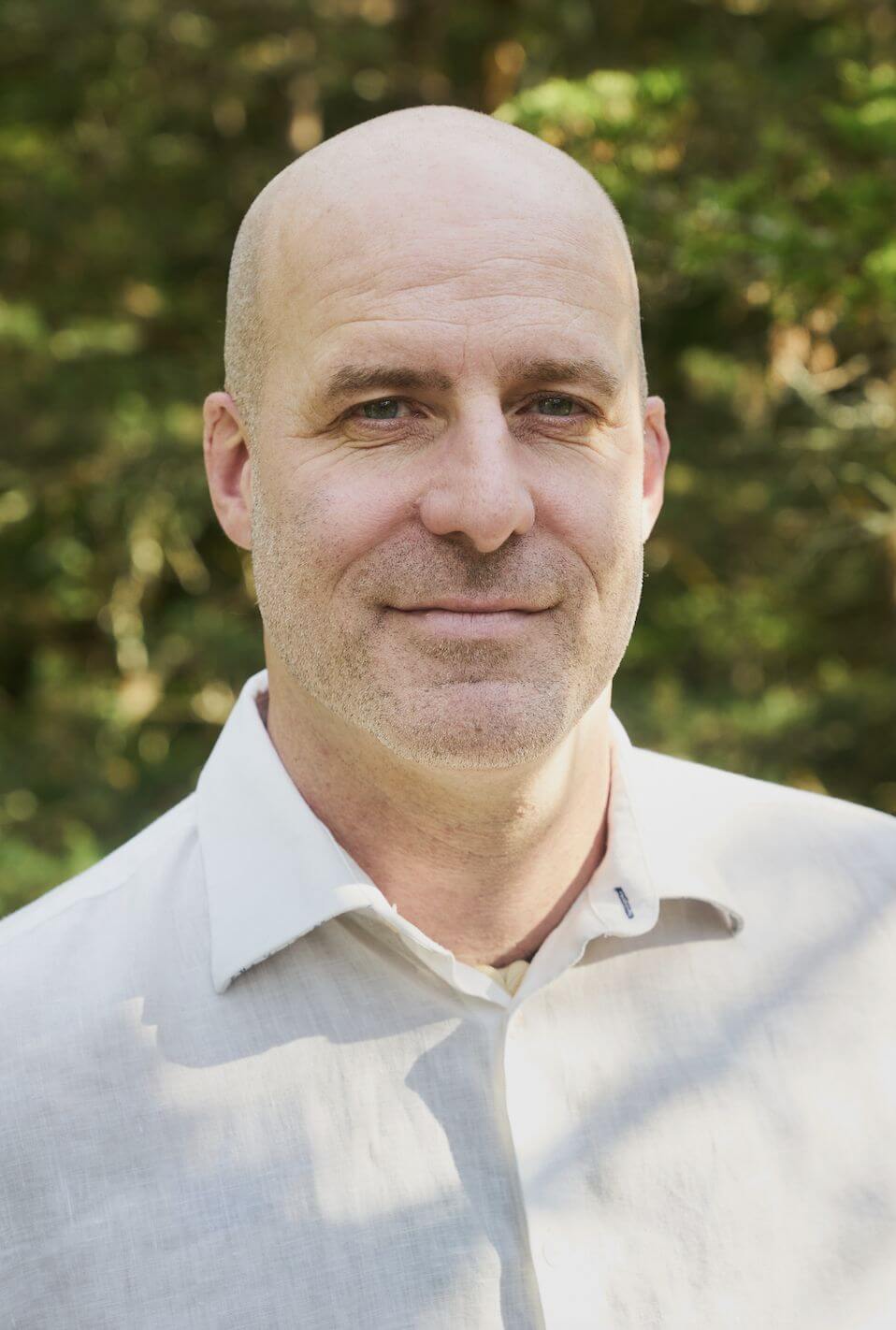 ABOUT BRUCE ROBERTSON
B.S., University of Notre Dame; Ph.D., University of Montana. Postdoctoral fellowships at Smithsonian Conservation Biology Institute's Migratory Bird Center and Michigan State University.
Professor Robertson's research focuses on understanding the direct and indirect impacts of human activities on biodiversity, animal behavior, and species interactions, with special emphasis on how rapidly changing environments may disrupt evolved relationships and trigger behavioral maladaptation. He is best known for his interest in better understanding the causes and consequences of maladaptive behavioral scenarios—called ecological and evolutionary traps—that have the potential to negatively impact populations of native species. He is currently investigating how new forms of light pollution are triggering maladaptive behavior in birds and aquatic insects in ways that will help inform sustainable development and solar panel design. Robertson is also developing ways in which evolutionary traps can be used to manage pest species and fight cancer. He has published over 40 peer-reviewed articles and his work has been covered by National Public Radio, Scientific American, the Discovery Channel and National Geographic.