World Migratory Bird Day 2023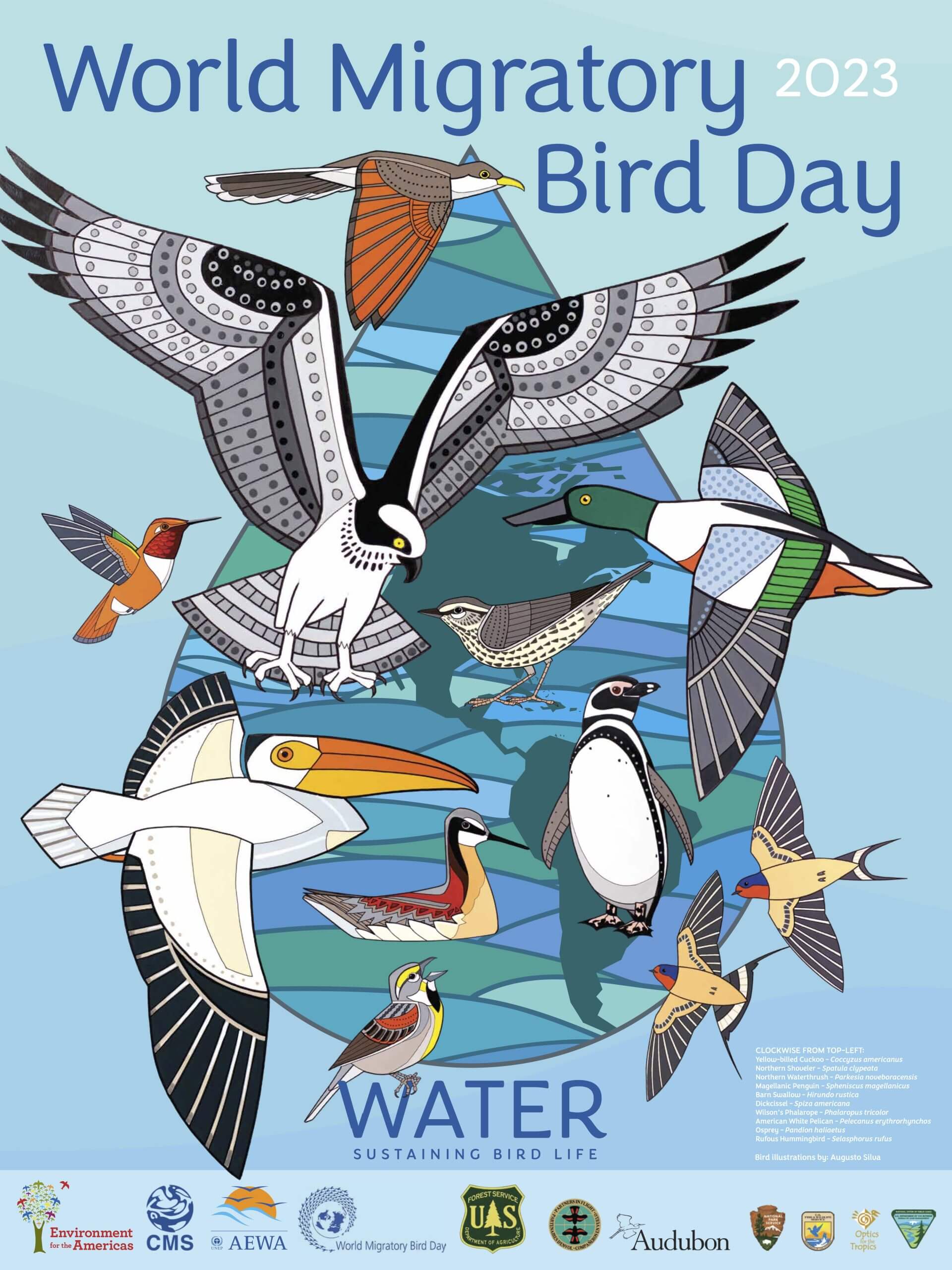 Mark your calendars! The dates for World Migratory Bird Day 2023 are May 13th in Canada and the US, and October 14th in Mexico, Central and South America, and the Caribbean. World Migratory Bird Day is a global campaign dedicated to increasing awareness and cooperation among countries in order to ensure the conservation of wild birds. Water: Sustaining Bird Life, this year's conservation topic, emphasizes the significance of healthy aquatic ecosystems to a diverse array of migrating birds.
Essentially all migrating birds have relied on water or a wetland habitat at some point in their lives. Oceans, lakes, wetlands, rivers, streams, and canals are all bodies of water that are vital to birds during the long migration season because they provide food, water, and a place to nest. But as aquatic environments around the world become increasingly threatened, so does the well-being of our feathered friends.
The availability and quality of water as well as the livelihood of migratory bird species are being directly impacted by the rising human demand for water, pollution, and climate change. The lack of water, prolonged droughts, and rising sea levels impact the conservation status of many migratory bird species. Join WBFI in promoting the notion that "water sustains bird life" all year long and offering solutions to preserve and protect thriving aquatic environments- for birds and all species.
People of all ages and abilities can participate in World Migratory Bird Day 2023. Whether you host a bird walk, attend a virtual webinar, or in-person birding event, becoming informed and raising awareness for birds and their aquatic ecosystems can impact the survival of the migratory birds that bring us so much joy.
Visit #FeedSmart to learn more about keeping wild birds healthy.