Event Recap: Goldcrest Distributing 2023 Wild Bird Expo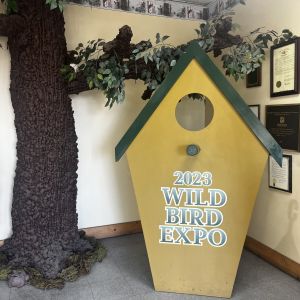 The Wild Bird Feeding Institute (WBFI) took flight to Mexico, MO for an unforgettable experience at Goldcrest Distributing's Wild Bird Expo from October 10-12, 2023. As the event's tagline promised, "We guarantee you'll benefit from coming, as we're dedicated to helping you be more successful!" 
The event kicked off with an Oktoberfest celebration, where attendees could enjoy delectable food and refreshing drinks all while starting their shopping adventure and engaging in meaningful conversations with vendors. WBFI was granted a booth to recruit retailers and suppliers to become WBFI members and provide the resources that we have available. 
Adding an extra feather to the cap, the University of Missouri's Raptor Rehabilitation Project joined the event right next to the WBFI booth. They brought along a rehabilitated Screech Owl, Barn Owl, Great Horned Owl, and even a majestic Turkey Vulture for everyone to admire, highlighting the importance of bird conservation and rehabilitation. 
The Wild Bird Expo provided WBFI with an incredible platform to connect with new retailers and establish lasting connections in the world of bird feeding and nature appreciation. With the event taking place in the Gold Crest Distributing warehouse, attendees had the unique opportunity to stroll through the aisles, pick up and purchase products from our stocking vendors, and decide whether to take them home immediately or have them shipped to their stores.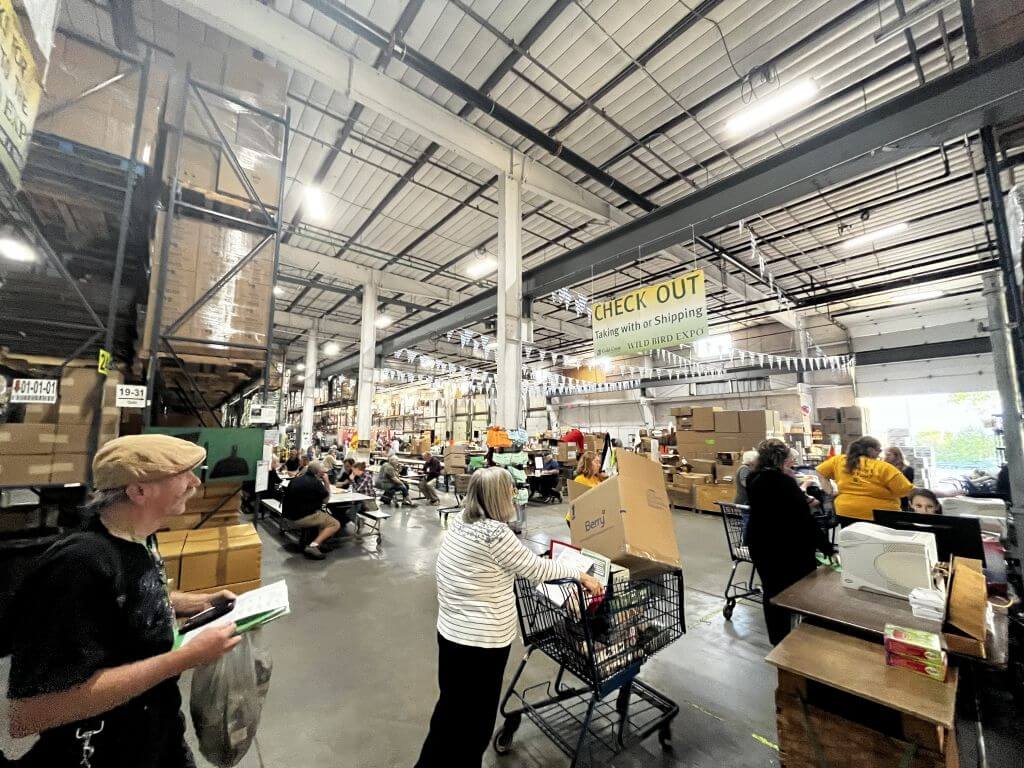 But it wasn't just about shopping. The Wild Bird Expo offered opportunities for learning, with seminars designed to help attendees grow their businesses and become even more successful. It was a networking haven, enabling collaboration between like-minded business owners and avian enthusiasts. 
The Wild Bird Expo was a feathery delight for bird enthusiasts and industry professionals. WBFI extends a HUGE thank you to Goldcrest Distributing and the many marvelous vendors for an incredible few days of appreciating our feathered friends- and making new ones!  
At WBFI, we're dedicated to helping you and your business be more successful. Our goal is to connect retailers and suppliers, fostering a community that's passionate about birds. Sign up for membership with WBFI today and be a part of something truly special. Together, we can continue to make a positive impact on our feathered friends and the industry as a whole!