2023 Annual Meeting - San Deigo, CA
"The WBFI Annual Meeting has been paramount to forming connections within the wild bird feeding industry." -Zach Hutchinson, Owner of Flocking Around
Venue: Paradise Point

Address: 1404 Vacation Road San Diego, CA 92109
Date: November 7-9, 2023
The WBFI 2023 Annual Meeting room block is ready!  You can book online or by calling the Paradise Point reservations department at 855-463-3361 and referencing the "Wild Bird Feeding Institute" room block.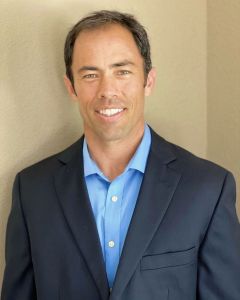 Mike Uyboco excels in coaching for peak performance. As the top graduate in his SEAL training class, he understands the mindset required to achieve physical and mental mastery. Additionally, he spent over four years at the SEAL training center applying his hard-won knowledge to the assessment, selection and training of the next generation of elite warriors. He is passionate about sharing these best practices with individuals and teams from every fabric of society.
Today, he is determined to improve the lives of others by utilizing the tools he developed through his naval career.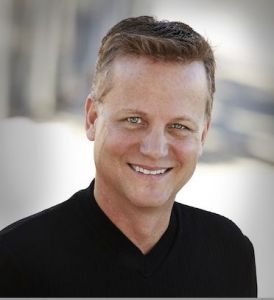 Scott Shellstrom has been a creative executive at the world's top agencies; Y&R, BBDO, DDB, Deutsch, Grey, JWT, FCB Draft in New York, Chicago and LA working with Fortune 500 companies and their brands.
He started his comedy career at Second City in college and has performed on the stages of Caroline's, The Cellar and The Comic Strip. His work on stage got him national TV gigs, including a travel host on the Travel Channel, major commercials, and events.
His artwork has been featured at the LA County Museum, Armand Hammer, and many established galleries across America. Today, he is CCO at Integrated Advertising Agency in San Diego and unleashing people's inner da Vinci wherever he goes.
2023 WBFI Annual Meeting FAQ:
Everything to know before the 2023 Annual Meeting!
Location
The WBFI 2023 meeting will take place at Paradise Point 1404 Vacation Road, San Diego, CA 92109.
Directions & Transportation
Taxis, shuttles and ride-sharing services are available at all airport terminal curbsides for service to the hotel. For guests using their personal vehicle or a rental car, the hotel offers reserved doorstep parking directly outside guest rooms for $40 per car per night for added convenience and safety.
San Diego International (Lindbergh Field) Airport – 10 minutes from hotel.
Carlsbad (McClellan – Palomar) Airport – 50 minutes from hotel
Check-In
If you are staying at Paradise Point, check-in time is 4:00 PM and check-out time is 11:00 AM.
Dress Code
Business Beach Casual
Who can attend?
All professionals in the wild bird feeding industry are welcome to attend.  Spouses are also welcome.  The spouse registration includes sessions, meals, and receptions!
Virtual Options
At this point, WBFI is not offering a virtual component.  The event will be fully in-person.
Dining
Breakfast, lunch, and appetizers/drinks will be covered by WBFI and the generous sponsors each day of the event.
Safety Precautions
A COVID-19 vaccine card or negative test are not required to attend. However, we request attendees follow best health and safety practices.
November 5-11 Forecast

United for Meetings and Events
For your convenience, we have arranged special meeting pricing for WBFI Annual Meeting attendees with United Airlines. When booking most flights between November 1, 2023, and November 18, 2023, you will be eligible for up to 10% savings when arriving and departing from the following airport(s): (SAN) SAN DIEGO, CA, US. Please note that the discounts are not able to be applied retroactively. Some fare class exceptions and exclusions may apply.
To make flight reservations online please click on the discount code: ZN2M302164
You may also call the United Meeting Reservation Desk at (800) 426 – 1122
Monday – Friday 8:00 a.m. – 10:00 p.m. Eastern Time ·
Saturday – Sunday 8:00 a.m. – 6:00 p.m. Eastern Time
Booking fees are waived for Meeting reservations.
International customers may contact their local United Reservation Desk.