Everything You Need for the Backyard Bird Count – February 17-20, 2023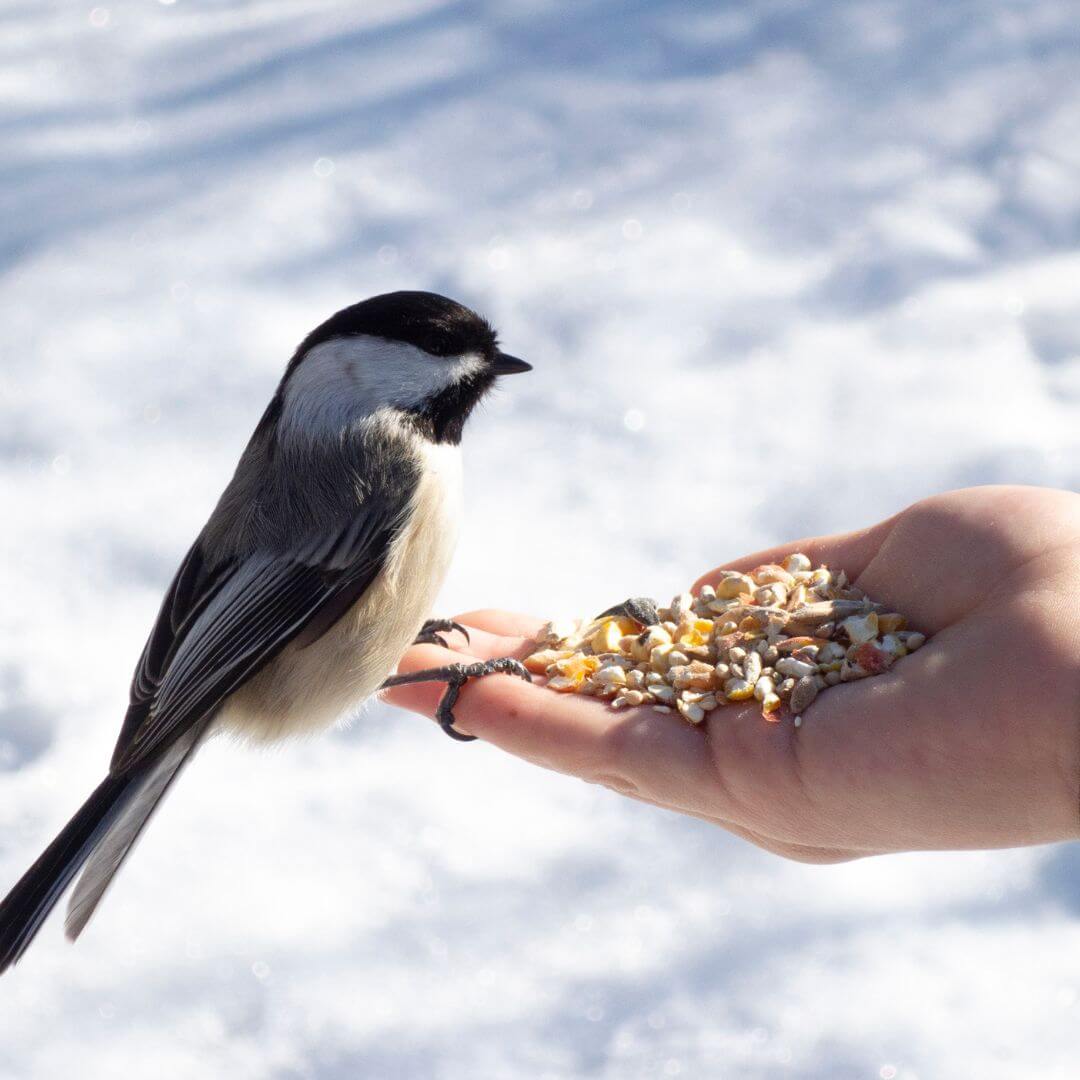 Are you passionate about birds and birdwatching, or are you just looking for a fun, family-friendly way to get outside during the winter months? Then the Great Backyard Bird Count (GBBC) is for you! The Cornell Lab of Ornithology, Birds Canada, and the National Audubon Society are working together to create a citizen science event for people of all skill levels and ages to interact with nature.
This event takes place from February 17-20, and only requires one day of participation. Whether you are a lifelong bird-lover or just picking up the hobby, you can be a part of this worldwide event by simply stepping out into your backyard or putting up a feeder!
The only tools required are a love of birds, internet access, and a willingness to spend 15 minutes observing and counting the birds you find. You can watch your feeders, take a walk around the neighborhood, or enjoy a snowy hike.  Identify all the birds you see or hear within your planned time/location and use the best tool for sharing your bird sightings.
If you are a beginning bird admirer and new to bird identification, try using the Merlin Bird ID app to identify what birds you are seeing or hearing.
If you have participated in the count before and want to record the number of birds, try the eBird Mobile app or enter your bird list on the eBird website (desktop/laptop).
The GBBC is not only fun and educational, but also helps conservationists and scientists track different species of birds and protect their habitats. By being a part of this event, you can make a helpful contribution to the understanding of bird populations and the continuity of the environment that we share with them.
To make the most of your GBBC experience, consider investing in some supplies or gifting to the bird lovers in your life. Some gift ideas may include:
Bird feeder - a great way to attract a variety of birds to your backyard and provides a reliable source of food during the winter months. There are so many types of feeders to choose from.
Birdbath - Bird baths provide an opportunity to attract wild birds, even non-seed eaters. These provide a dependable supply of fresh, clean water for drinking and bathing year-round. A water heater may be needed during winter months in cold climates.
Binoculars or a scope - help to get a closer look at the birds you find, make identification easier, and can help capture better photos.
Field guide - a must-have for any birdwatcher, as it can help you identify the species you see, especially if you are not near a mobile device.
Birdhouse or nest box - provides a place for birds to nest to encourage them to stay in your area, and a fun and rewarding activity to watch them raise their young.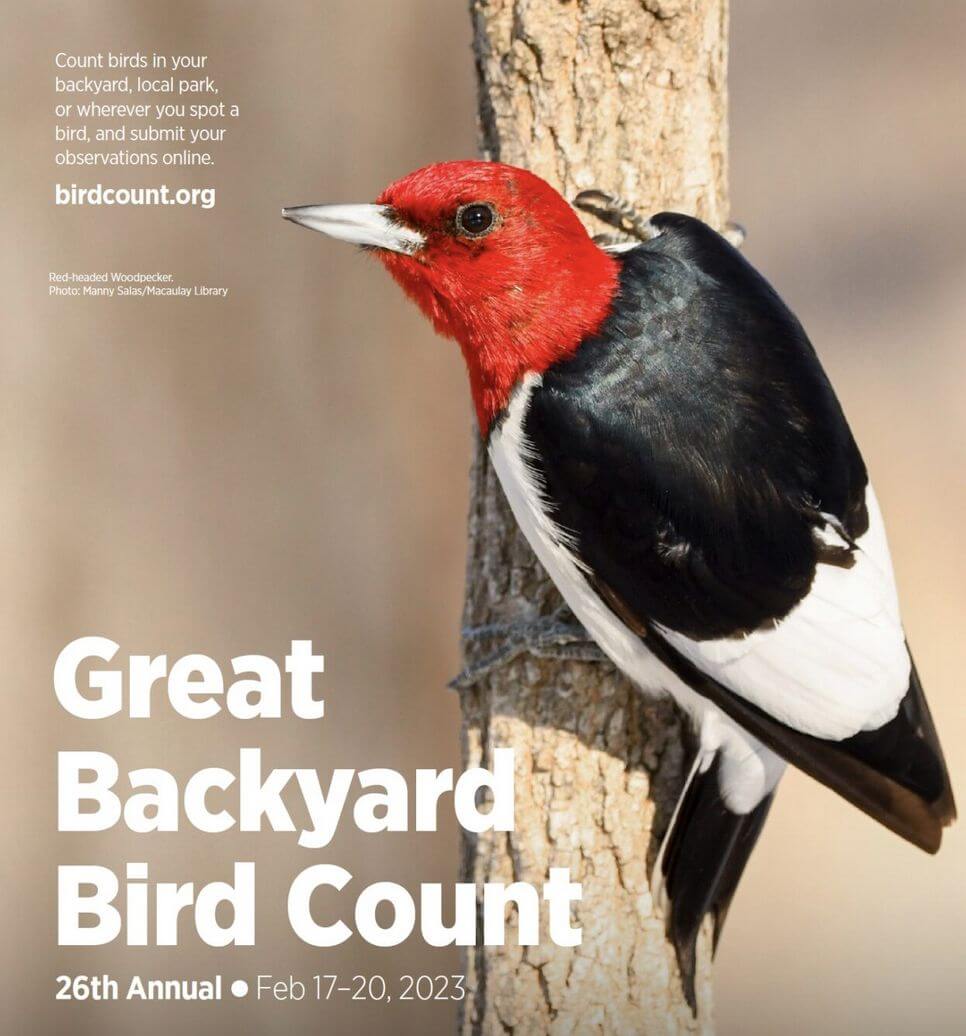 Don't miss the Great Backyard Bird Count in February 2023! Gather your supplies, invite your friends and family, and get ready to count the birds. You can make a big contribution to science and conservation while having a great time.
Tag WBFI in photos and social posts with #FeedTheBirds during your backyard bird count.