Shop local to find all you need to make your home a sanctuary for birds. Enter your zip and we'll show you WBFI member products and retailers closest to you!
Search
Join the Flock! WBFI is the only trade association that represents businesses that are in the wild bird feeding industry. Learn the ways membership can benefit you.
Learn More
Explore the most current resources from the WBFI on best feeding practices, consumer research, videos, and more! Join as a member to unlock access to all materials.
Learn More
Welcome 2022 WBFI New Members! Click the company name to view their website and learn more about members who have joined since start of 2022. Jinhua Hongwei Industry & Trade Co Ltd Agra Marketing Group The Bird House RBL Group PRADCO Outdoor Brands INSPIRCO PACKAGING Essex Hybrid Seed Co.Ltd Bird Buddy, Inc. BW Flexible Systems…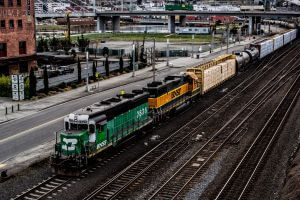 Threat of Supply Chain Interruption Due to Potential Freight Rail Strike Supply Chain Interruption Threat Due to Freight Rail Strike U.S. Government officials are currently working to avoid freight railroad workers going on strike this Friday, September 16th, due to the failure of rail companies and unions to reach an agreement. About 125,000 workers could…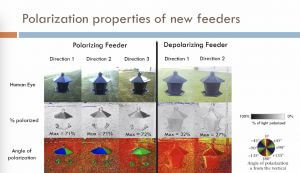 Polarized Light for Better Bird Feeding The Wild Bird Feeding Institute is pleased to announce the results of a groundbreaking new study with Dr. Bruce Robertson at Bard College on bird vision. The WBFI Research Foundation supported a pilot study determining that birds are actively using polarized light to locate food sources, and that polarized…
The only central network of organizations supporting the Wild Bird Feeding Industry.
The Wild Bird Feeding Institute's (WBFI) marketing campaign, #FeedTheBirds is an ongoing marketing initiative to highlight the benefits of the birds feeding hobby.
This campaign focuses on the mental health benefits of bird feeding. Several studies prove birds help lower stress, anxiety, and depression. With technology becoming more pervasive, and society's concern with mental wellness, we think interacting with birds is a natural remedy.
GET STARTED HERE WITH FEEDING RESOURCES:
Read More