Shop local to find all you need to make your home a sanctuary for birds. Enter your zip and we'll show you WBFI member products and retailers closest to you!
Search
Join the Flock! WBFI is the only trade association that represents businesses that are in the wild bird feeding industry. Learn the ways membership can benefit you.
Learn More
Explore the most current resources from the WBFI on best feeding practices, consumer research, videos, and more! Join as a member to unlock access to all materials.
Learn More
WBFI Annual Meeting- Registation is Open!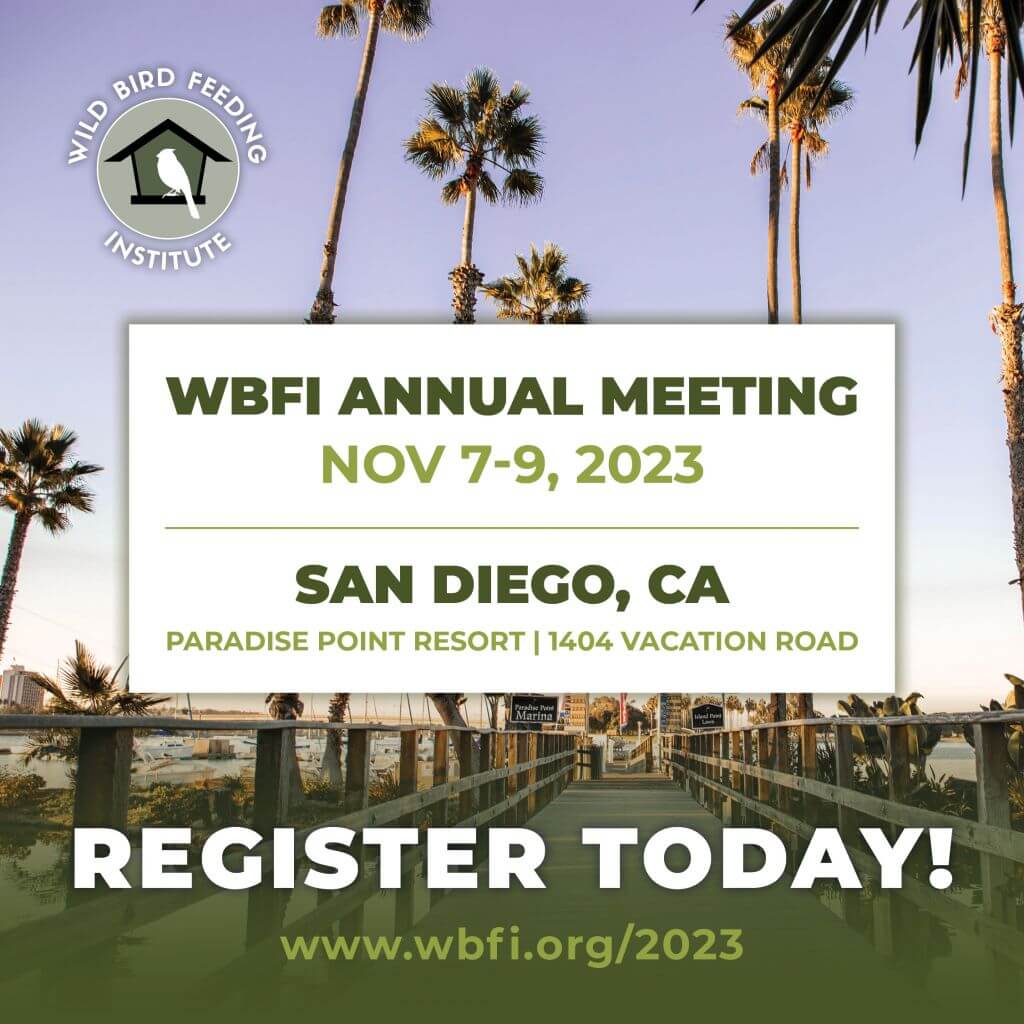 WHO: WBFI Members & Nonmembers
WHEN: November 7-9, 2023
WHERE: Paradise Point Resort in San Diego, CA
This is a perfect opportunity to connect with future customers and like-minded individuals to elevate your position in a growing industry.
Paradise Point is tucked away on gentle Mission Bay in the heart of San Diego and features comfortable bungalow-style guestrooms right on one mile of sandy beach with five swimming pools, beach bonfire pits, a marina, five dining venues, an award-winning spa, and endless recreation options.
Don't miss this exclusive opportunity!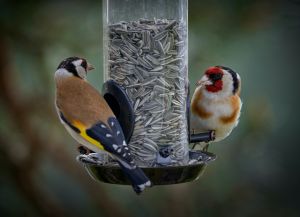 FDA Renewal Time It's an even year, which means it's time again for the biennial registration renewal! "Section 415 of the Federal Food, Drug, and Cosmetic Act (FD&C Act) [21 U.S.C. § 350d] requires food facilities that are required to register with FDA to renew such registrations during the period beginning on October 1 and…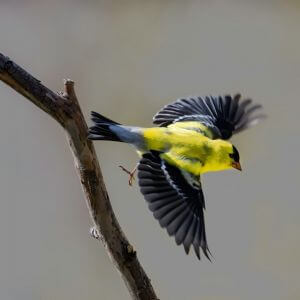 LivingBird Magazine Neonic Response On June 24, 2022 LivingBird magazine published an article that examines neonicotinoids (a type of pesticide) and their impacts on bird populations, specifically grassland birds. Read the article here: Neonic Nation: Is Widespread Pesticide Use Connected to Grassland Bird Declines? Readers of the magazine responded to the article with concerns. One…
RECOVERING AMERICA'S WILDLIFE ACT & WILD BIRD FEEDING  WHAT IS RAWA? An estimated one-third of America's wildlife species are at risk of extinction, according to the National Wildlife Federation. This loss will severely lessen our quality of life and harm economies across the country with its effects on farming and outdoor recreation. The Recovering America's…
Wild Bird Feeding Institute has created resources to promote proper feeding practices for bird-feeding hobbyists and members. Learn about how you can promote smart practices such as properly cleaning your feeders to help prevent the spread of disease:
Members of WBFI have access to an exclusive info hub of resources including the latest research on best feeding practices and additional assets that can be customized for your business.
The Wild Bird Feeding Institute's (WBFI) marketing campaign, #FeedTheBirds is an ongoing marketing initiative to highlight the benefits of the birds feeding hobby.
This campaign focuses on the mental health benefits of bird feeding. Several studies prove birds help lower stress, anxiety, and depression. With technology becoming more pervasive, and society's concern with mental wellness, we think interacting with birds is a natural remedy.
GET STARTED HERE WITH FEEDING RESOURCES:
Read More

The only central network of organizations supporting the Wild Bird Feeding Industry.